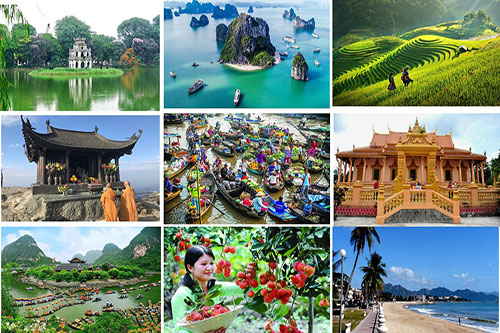 Despite its tumultuous history, Vietnam has bounced back to become a big-hitter on the Southeast Asian travel circuit. Unsurprisingly, from a country so long and skinny, there's plenty of variety on offer: emerald paddy fields and white-sand beaches, full-tilt cities and venerable pagodas, limestone islands looming dramatically out of the sea, vast caves, craggy mountains, and friendly minority communities – with their elaborate tribal costumes and age-old customs. Travel to Vietnam and you'll be met with warmth and curiosity. Add to that, some of the region's most nuanced cuisine, and you're onto a winner.
Vietnam travel facts
Spoken language

: Vietnamese (majority of population).

Official unit of currency

: dong (VND ₫).

Population

: 95 million. Around two-thirds live in the countryside (one of the highest rural population densities in Southeast Asia), yet the country has a literacy rate of around 95 percent.

Tourist numbers

: two million in 2000; fifteen million in 2018.

Politics

: The Socialist Republic of Vietnam (capital Hanoi), is one of the world's last surviving one-party Communist states. It shares land borders with China, Laos and Cambodia and comprises over 330,000 square kilometres, with more than 3400km of coastline.

UNESCO World Heritage sites

: Phong Nha Ke Bang - Son Doong cave, the world's known largest cave.
Where to go in Vietnam
Travel to Vietnam and you'll discover there is no shortage of beautiful and intriguing places to explore. Experience the buzz of vibrant Ho Chi Minh City, or captivating Hanoi, with its lively Old Quarter and mouth-watering street food, while the alluring riverside town of historic Hoi An in central Vietnam makes for a more mellow experience.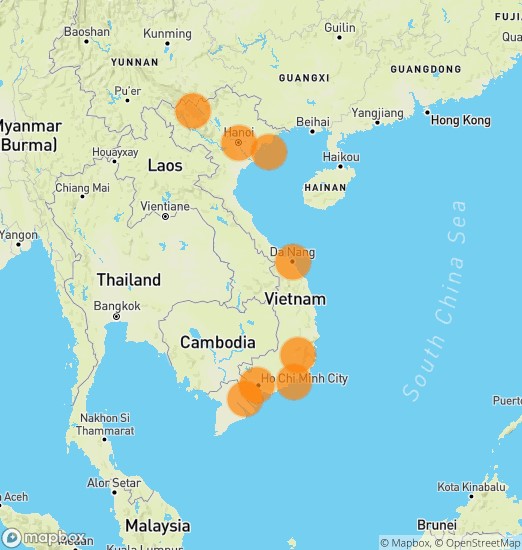 The Central Highlands affords fantastic trekking opportunities and other outdoor pursuits, with the breezy mountain town of Da Lat providing the ideal base, while a visit to the remote upland regions of central and northern Vietnam is likely to focus on the ethnic minorities who reside there.
Explore the pancake-flat rice lands of the Mekong Delta with its wonderful floating markets, and meander between Ha Long bay's striking limestone forested islands.
Of course, a visit to Vietnam wouldn't be complete without some relaxing beach time. Take your pick from the gorgeous golden beaches in the south, such as Doc Let beach, on the Hon Khoi Peninsula, and enjoy some superb swimming and snorkeling – as well as exquisite seafood.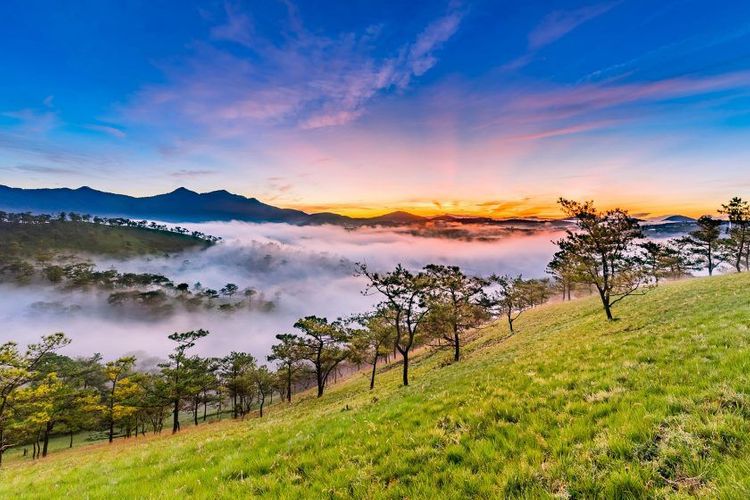 Top 7 best places to visit in Vietnam
1. Sample Hoi An delicacies
Little Hoi An has an almost bewildering selection of mouth-wateringly good restaurants, offering up specialities, such as Cao Lau – rice-flour noodles in soup flavoured with mint and star anise, topped with slices of pork, bean sprouts and pork-rind croutons. The elegant restaurant Morning Glory is one of the best places to try it, along with other superbly prepared dishes, for a reasonable price. You can also try your hand at Vietnamese cooking by taking one of many cookery classes available in town.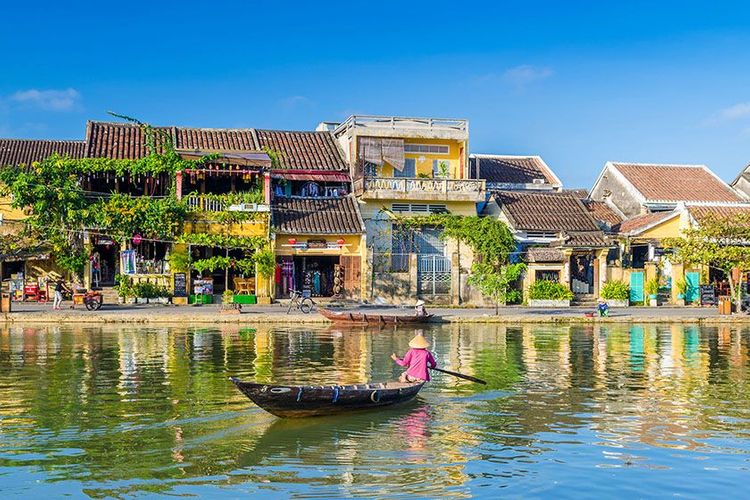 2. Cruise around Ha Long Bay
An exploration of Ha Long Bay in northern Vietnam is a must for any visit to Vietnam. Dramatic limestone rock formations which jut straight up from the water make up the two thousand or so forested islands. Visit the enchanting caves via one of the tours available and, if you can, make time for one of the three-day tours, as you get to spend a night at sea. Swimming and kayaking around the bay's bright green waters is a glorious experience.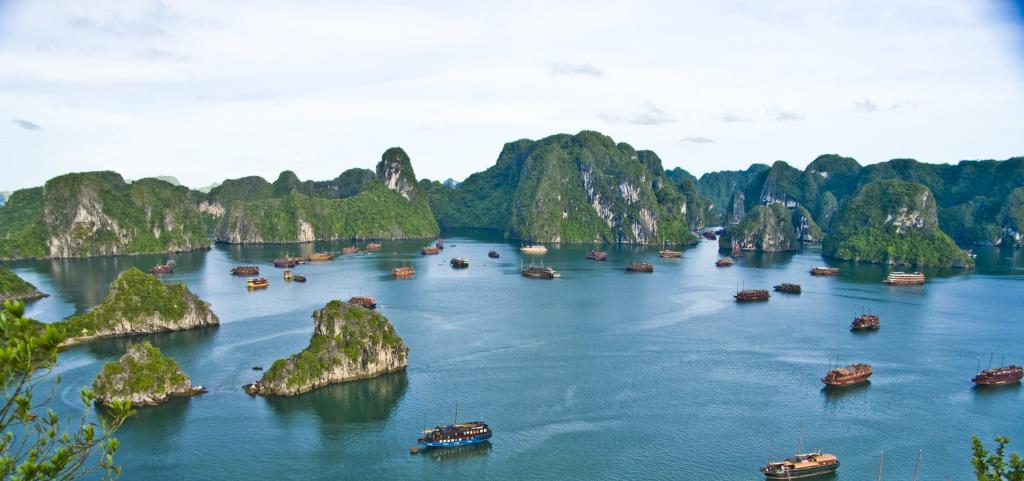 3. Trek around Sa Pa
On a clear day the views around Sa Pa in the far north of Vietnam are breathtaking. Lush terraced rice fields line the steep valley and mountains loom from all sides. It's the gateway to fantastic trekking country and the reason most visitors come here. Explore the Hoang Lien Son Mountain range, home to Fan Si Pan, Vietnam's highest mountain, and visit the small ethnic communities still living a traditional way of life.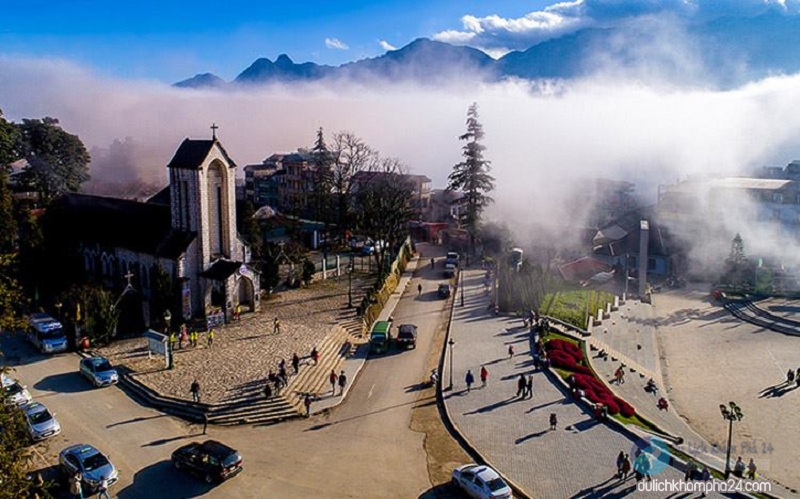 4. Relax on Phu Quoc Island
Picture postcard Phu Quoc Island in the Gulf of Thailand is no longer a well-kept secret. Word is out about its powdery white-sand beaches facing glorious sunsets, its dense jungle, and the laid-back atmosphere of the island. But even though visitor numbers are up, there is still plenty of unspoiled creamy soft sand in which to dig your toes. You can also paddle around the bays in a kayak, or dive around the reefs, weaving among colourful tropical fish and perhaps a hawksbill turtle.
Around half of the island is part of a UNESCO-listed national park and remains pretty much untouched. You'll find hiking trails in its tropical rainforests, and a fantastic array of wildlife.
Zipping on a motorbike is a great way to explore the island's back roads and quiet fishing villages.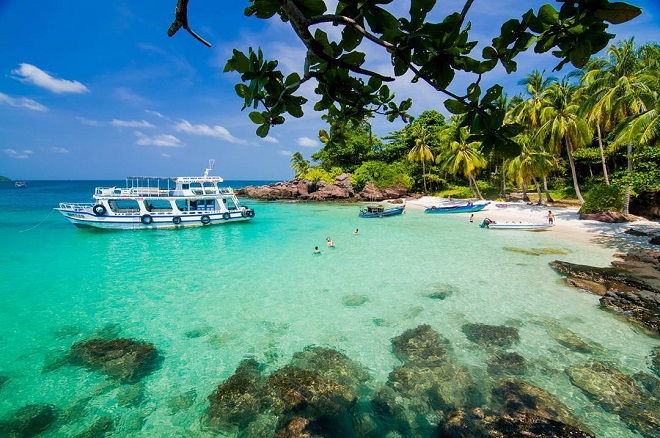 5. Hike and bike around Da Lat
Dubbed the city of Eternal Spring for its year-round cool climate, this former hill station in the Central Highlands, with its winding streets and French colonial-era villas, is the place to head when the heat in cities below becomes stifling. Combine a visit to the splendid Bao Dai's Summer Palace with the Crazy House, a fairytale riot of twisted cement.
But it's the area surrounding Da Lat that's the big draw. Fragrant pine forests and dramatic waterfalls beckon, and alongside hiking there's the opportunity for mountain biking and rock climbing – or, for those seeking greater thrills, canyoning. You can also rent a motorbike for a bit of adventure, and it's a great way to explore more of the area.
For a more sedate experience, enjoy the beautiful view via the cable car to the Truc Lam Pagoda.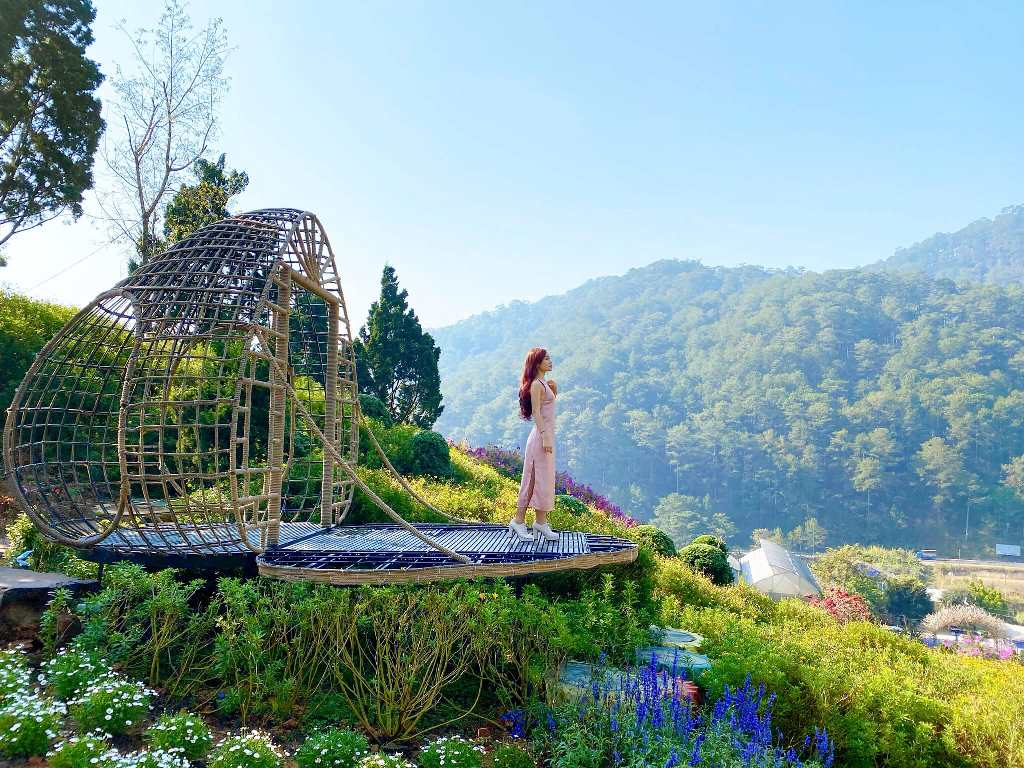 6. Stay in a Stilthouse on The Pu Luong Nature Reserve
This spectacular nature reserve in the northern coastal area of Vietnam is as yet comparatively unknown to outsiders. Trek amid magnificent rice terraces, and visit the white Thai or Muong minority groups, some of which offer home-stay accommodation. You can help prepare a meal and join in with family life, and then bed down in a thatched stilthouse.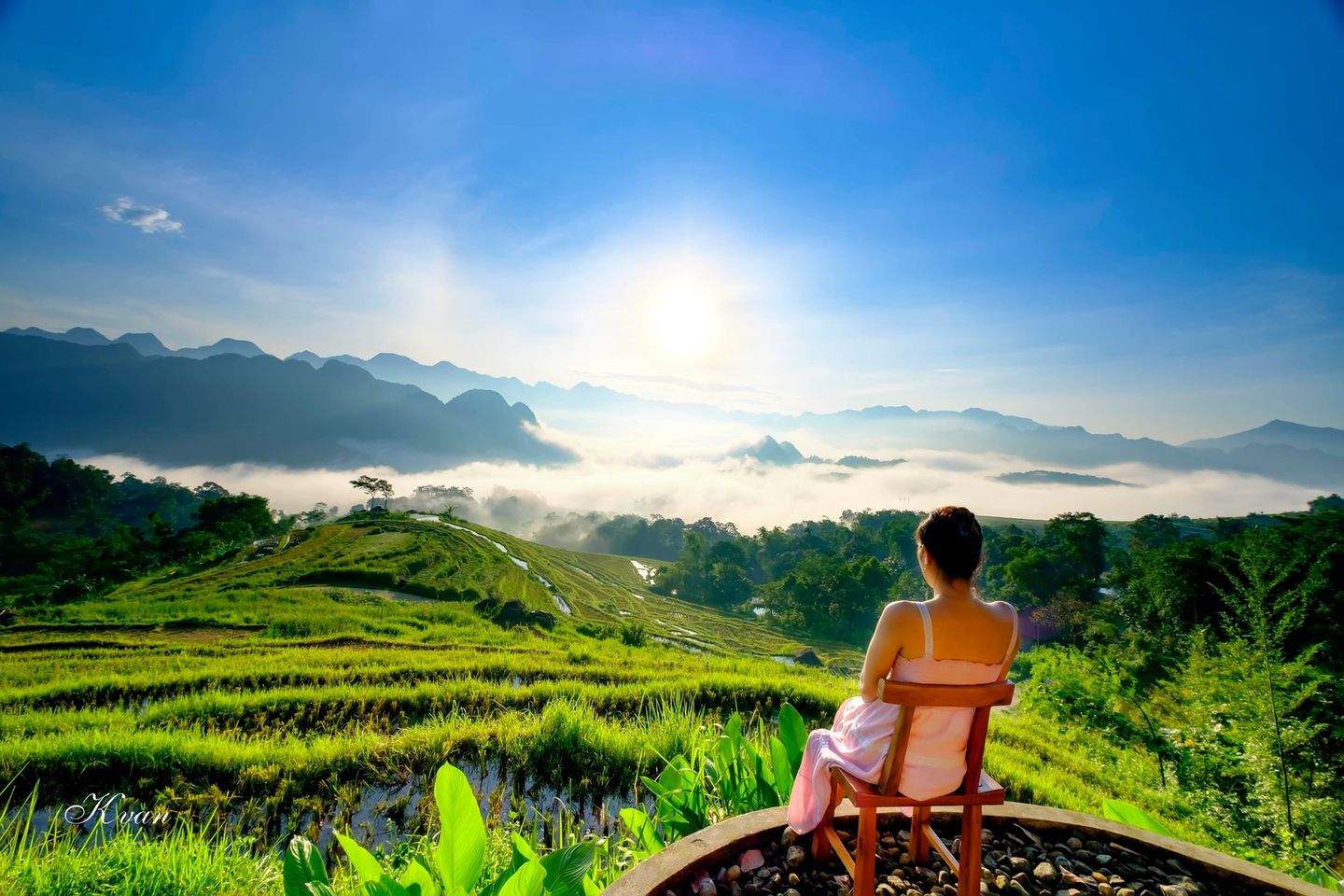 7. Soak up the sights and smells of Hanoi
A visit to Vietnam wouldn't be complete without a visit to its capital city. Ha Noi, with its constant buzz of motorbikes and general hubbub is the place to experience city life at full throttle. Wander the sinuous streets of the Old Quarter, with its narrow red roofed tube-houses, temples and pagodas, and whir of street vendors. Perch on a plastic stool and watch the hectic world go by over a cup of Vietnamese coffee or glass of beer.
Check out the atmospheric French Quarter, with its impressive Opera House, and visit the many cultural and historical sites, such as the Ho Chi Minh Mausoleum and Museum of Ethnology.
Everywhere you go you'll be hit with the scent of delicious street food, such as the traditional breakfast dish of pho, a beef noodle soup.