Bangladesh main import/export
Bangladesh is the world's second largest Readymade Garment (RMG) exporter, just behind China. Country's 81% of exports come from the RMG sector, and the textile and Apparel sector contributes around 20% to Bangladesh's GDP. It employs around 20 million people in the country and is the major...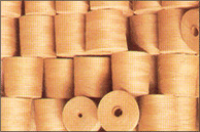 Jute is a natural bast fibre with good spinable character. Two major manufactured products from jute fibre are - Jute Yarn & Jute Twine.