Cashew
Quality according to AFI standard, production line modern, automatic from shredding, silk sorting … we have X-ray machine, color shot machine, metal detector.
WW 450. 320. 240...
Minimum Order Quantity: 1x20ft FCL
Quality Standard : All goods meet AFI (USA 1/2012) Standard.
Packing : in flexi bags with net weight of 22.68kg/bag or client's requirement
Shipment time: within 20 days from the date of contract
Payment term: Deposit 30%, balance 70% against copy of B/L or 100% L/C at sight
Shipment term: FOB; CFR; CIF as customer's requirement.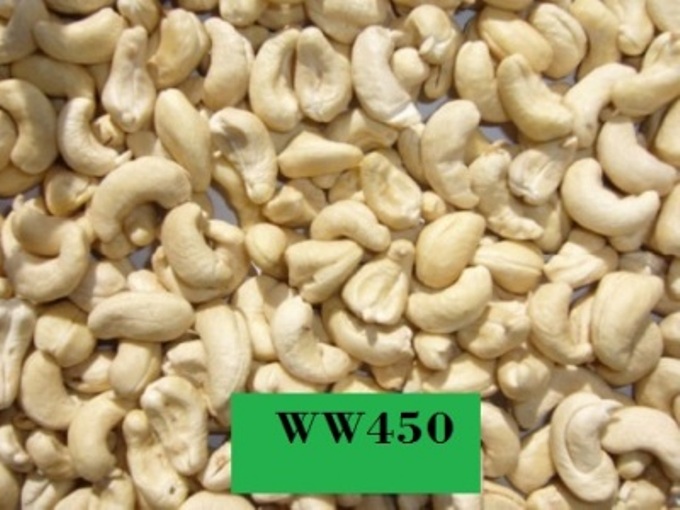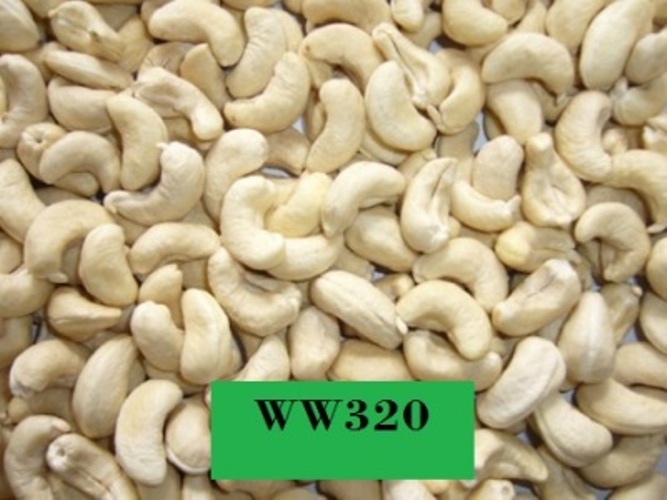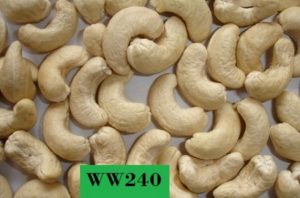 Cashew nut processing
Raw material:
Raw materials include all types of cashew nuts separated and dried to reach a humidity level below 5%

The source of raw materials are gathered frp, the factories in the areas of Binh Phuoc, Dong Nai, Tay Ninh. Long An and some other provinces in the country.

Raw material before transported to the cashew plant checked bu KCS department based on the specific grades of cashew nut kernels.
Grading:
The grading process is made by machines on types of cashew nuts such as W240, W320, W450...
The purpose of this process is to classify materials based on grain sizes.
There are many different grain sizes. Based on each type, we will adjust the size divider accordingly.
Through this grading process, the grain will reach the required size for export or meet customer requirements for each specific order.
Color sorting process:
This process is to remove particles with unsatisfactory colors and some strange imporities through the color sensor of the color sorting machine.

Depending on the standards of each type and each specific customer, we will adjust the level of the sorting machine accordingly.

Particles after going through this stage will become analogous, suit with export standards about the color as well as percentage of unsuitable particles allowed.
Manual classification:
Manual sorting is a manual sorting process that adjusts quality to suit orders that are difficult to achieve by sorting machine.

The particles will be spread out across the stainless steel table and sorted by hand by workers to select fine particles based on visual observation and evaluation.

Through this process, the grain will achieve overall quality according to export standards.
Fumigation
This is an important process to ensure that there are no live insects in the products (a serious mistake in exporting agricultural products)

The grains will be fumigated in a closed room to kill insects.

This process is conducted withein 7 days

During this time, all doors and windows of the fumigation room must be absolutely closed.
Detecting impurities and packing:
This process will be conducted on packaging lines combined with X-ray impurity detection machine.

The grain will be poured into a stainless steel funnel then go through a shaking sieve to remove small-sized impurities.

The grains then will be passed through a flat conveyor. The worker will monitor the whole process to remove some visible impurities.

The end of the conveyor is a big vacuum cleaner to remove dust and light impurities.

The remaining impurities will be rejected by Xray before being packed.
Metal detectors and loading goods:
Goods before loading must go through metal detectors for final inspection before being released.

Containers must be checked to ensure that the side wall and roof panel are not damaged. The floor must be clean and free from scratches.

The loading of goods onto containers must ensure proper loading of goods, avoid breaking the cartons. Each cartons must be affixed with paper and photographed for control.

Finally, close the container door and check the seal in accordane with the regulations.