Invitation to join the Vietnam Goods Fair in Bangladesh (April 4-6, 2019)
In order to promote cooperation, economic and trade and exchanges between Vietnam - Bangladesh businesses, the Vietnam Embassy in Bangladesh cooperates with the Bangladesh - Vietnam Chamber of Commerce and Industry to organize the Vietnam Trade Fair - Bangladesh in Chittagong city from 4 to 6 April 2019.
This is a specialized trade fair for goods of Vietnam and Bangladesh held in Chittagong - the port city, a major economic and trade center of Bangladesh. With a population of over 160 million people, Bangladesh is currently the second largest export market of Vietnam (after India) in South Asia. Enterprises attending the Fair will have the opportunity to meet face-to-face, promote Vietnamese goods to the business community and consumers in your country, as well as participate in seminars on information, major books on the Bangladesh market, supported by the Organizing Committee to meet and connect with Bangladesh partners.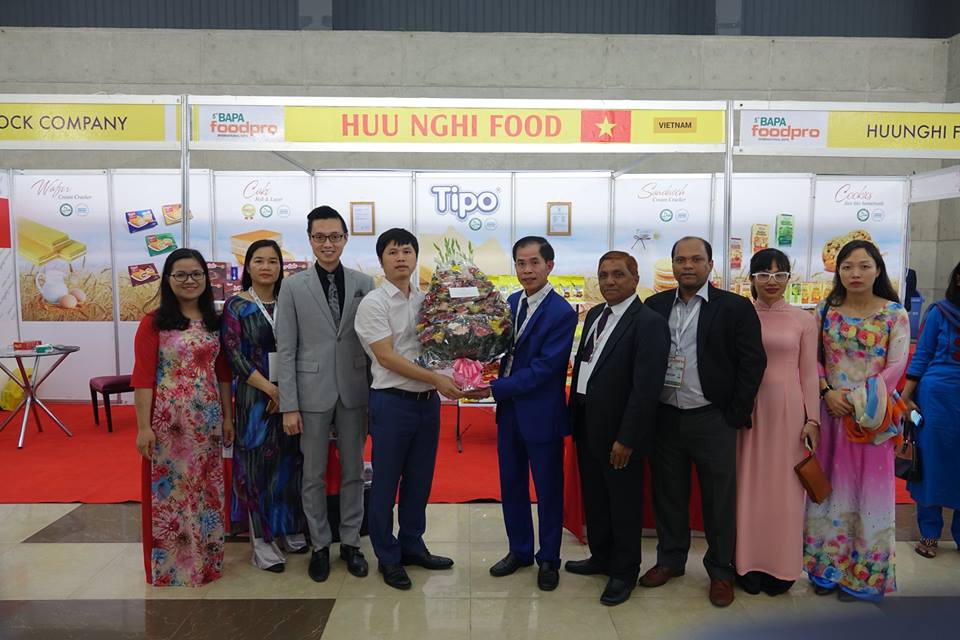 Products and goods introduced at the Fair, including: energy industry equipment; energy saving; types of pipes; water equipment; medicine; agricultural products (rice, pepper, cashew, cinnamon, anise, fruit, dragon fruit ...); processed food; assorted candies; drinks; Seafood; household ceramics; sanitary ware; cement and clinker; paving bricks, paving stone; telecommunications and IT equipment; elevator accessories; household products (furniture, electrical appliances, electronics, electric fans, kitchen appliances, water heaters ...); electrical equipment; voltage regulation; generator; water pumps; agricultural machinery ...
Costs for attending the Fair include:
- 8'x8 standard booth rental (with electric connection; internet; desk and chair): about 500 USD / booth
- Air ticket cost; Food, accommodation and travel in Bangladesh are paid for by the enterprise.
The Organizing Committee will support the communication, posting information about the Fair in the media of Bangladesh. The Vietnam Embassy in Bangladesh has been actively working with relevant agencies (Ministry of Trade, Regent Airways ...) to facilitate (visa, transportation, clearance of goods). fairs ...) and give incentives for domestic businesses to attend the fair.
For more detailed information and the necessary support, interested Vietnamese businesses please contact:
1. Mr. Tran Bao Son
Vietnam Embassy in Bangladesh
Phone: +8801713124168; E-mail: vnemb.bld@gmail.com
2. Mr. Trong Do
Bangladesh - Vietnam Chamber of Commerce and Industry
Phone: +8801744226677; E-mail: info@bvcci.org
3. Ms. Nguyen Ngoc Trang
Asia - Africa Market Department, Ministry of Industry and Trade
Tel: 0984 898 191; E-mail: trangnn@moit.gov.vn
Copyrights Thiet Ke Website by ungdungviet.vn